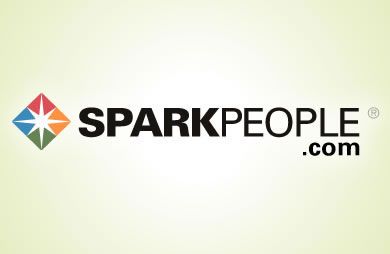 SparkTeens.com is helping many teens get healthier and our community features provide many ways for teens to connect positively, receive motivation, and lead healthier lifestyles. Maintaining a positive and safe community is a top priority at SparkTeens. In order to create a supportive and positive community, there are some guidelines every member should observe when participating. By using our community features (message boards, SparkTeams, SparkPages, SparkMail, profiles, and blogs) you are agreeing to abide by the following standards.

Members MUST:
Carefully consider the accuracy, appropriateness, and phrasing of any claims or suggestions made to others regarding health, nutrition practices, fitness plans or personal issues. The safety of our members is our top priority. We encourage members to help each other using the SparkTeens recommendations, which have been approved by Registered Dietitians and Fitness Experts. The SparkTeens Coaches are not medical experts and have no expertise in diagnosing, examining, or treating medical conditions of any kind, or in determining the effect of any specific exercise on a medical condition. Do not take any post or content by another member or SparkTeens staff as medical advice. Always check with your own health care professional and your parents.
Review and abide by our Internet Safety Guidelines. Do not post messages or photos that you would not want other people with internet access to view. SparkTeens discourages the exchange of any personal and private information with others online.
Respect the opinions of others. Even though you might not agree with someone, that doesn't mean they are wrong or deserve to be belittled. Remember that what works for you may not work for everyone else. Give everyone the same courtesy you would expect in return.
Have a valid email address on record with SparkTeens.com. This e-mail must be enabled to receive mail from SparkTeens staff in the event that we need to contact a member about his or her posts or Community activity.
Understand that posts made by members do not necessarily reflect the views of SparkTeens or SparkPeople.com and should not be taken as medical advice.
Understand that SparkTeens experts are not qualified to deal with serious issues like depression, harassment/bullying, abuse, suicide or other harmful situations. If you are involved in a situation like this, we recommend you talk with your parents, a school counselor or teacher, a professional counselor in your area, or call 911 (If the danger is immediate).
Members Must NOT:
Share or post any "inappropriate" or explicit content or images, such as nudity, violence, or offensive subject matter.
Use profanity or explicit language.
Post on behalf of a person who has been removed from SparkTeens.com.
Share or post anything that could be interpreted as a threat or harassment.
Advertise, promote products, or solicit for monetary or personal gain (contests, petitions and charitable fundraising included).
Post negatively about drama that occurs in other areas of the site, or websites not hosted by SparkTeens.com. Do not re-post or draw attention to posts in another part of the SparkTeens Community in order to publicize negativity or controversy.
Share or post articles, news reports, copyrighted photographs, graphics, images, audio, or other copyrighted material in their entirety unless you have obtained written permission from the relevant copyright owner(s). SparkTeens.com takes intellectual property issues seriously, and respects the intellectual property rights of others. When posting news reports or articles, please post only a few sentences for the reader's information and reference, and include a link to the rest of the content on the original site.
SparkTeens.com reserves the right to take all necessary measures to protect our members from the abusive behaviors of others, including suspending a member's account and/or blocking a user name or computer address. Members may be removed from SparkTeens.com at any time (with or without notice) for violation of these Community Guidelines at the sole discretion of SparkTeens.com staff. Our staff also reserves the right to:
Remove members from the site (with or without notice) if they are suspected of intentionally deceiving other members.
Remove or delete posts and shared information (with or without notice) that does not meet the standards above.
Terminate Community participation (with or without notice) for failure to comply with these guidelines and expectations.
As a member, if you see inappropriate behavior or language that is not consistent with these Community Guidelines, you are asked to use the "Report Inappropriate Post" button at the end of each thread.

Continued ›