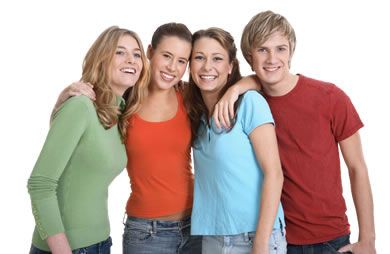 It never fails. Just when you want to look your best, you wake up with a huge pimple that seems to scream, "Look at me!" Not exactly the impression you want to make on the world. Fortunately, taking care of your skin isn't complicated. You just need to keep up a regular routine to bring out the best in your complexion.

Pimples are a huge concern for most teens. But contrary to what you may have heard, acne isn't caused by eating fried foods or chocolate, or by having "dirty" skin. As a teen, your skin tends to be oily because changing hormone levels (yet another lovely side effect of puberty) increase the production of oil glands. When your pores become clogged with oil, dead skin cells and bacteria, a red pimple is the result.

You can't always prevent pimples, but minimizing the amount of bacteria on your face is vital to keeping your complexion as clear as possible. Here are some tips to help keep oily skin (and the acne that comes with it) under control.

14 Do's and Don'ts for Teens
DO wash your face twice a day (in the morning and before bed). Use a cleanser formulated for oily skin that won't clog pores (look for "non-comedogenic" or"nonacnegenic" on the label). If you break out regularly, try one that also contains salicylic acid, an exfoliant that deep cleans pores without being too drying.

DON'T wash your skin too much. It may be tempting and seem like the right thing to do, but too much washing can cause other problems by drying out your skin and irritating already-existing pimples.

DO remove any residue with an alcohol-free toner in the morning and evening.

DON'T use harsh toners that contain alcohol, which can strip away too much moisture and cause your skin to become oilier (as a way of overcompensating for the dryness).

DO apply sunscreen every day. Look for an oil-free daytime moisturizer with an SPF 15. Sun exposure can aggravate acne and lead to dark-colored areas on the face (hyperpigmentation).

DON'T be afraid to moisturize. While adding moisturizer to your skin may seem like a bad idea, even oily skin needs moisture.

DO treat pimples as they develop. Over-the-counter acne treatments with about "5% benzoyl peroxide" are generally effective and won't dry out your skin too much. Use as directed on the package.

DON'T pick or pop pimples. Resist the urge to do this. Squeezing, popping or picking at your skin can push even more bacteria into the pore, resulting in infection and possible scarring.

DO exfoliate once a week. Use a gentler exfoliant, such as products with soft "microbeads," which help remove dead skin cells from the surface of the skin without causing damage.

DON'T use harsh exfoliants. Stay away from scrubs made from rough particles, such as ground nut shells, which can cause microscopic scratches and irritate the skin.

DO keep your cell phone clean. Wipe it down regularly with an antibacterial product to prevent transferring more bacteria onto your face. The same goes for eyeglasses and sunglasses.

DON'T touch your face. As a general rule, wash your hands before touching your face or applying makeup. Let's face it—our hands are dirty most of the time, and touching your face with your hands (unless just after washing them) can leave dirt and bacteria on your skin.

DO keep your hair clean. Wash your hair regularly and use gentle styling products. Some hair products, such as gels or hairsprays, can irritate the skin and cause acne around your hairline.

DON'T let your hair touch your face. Although you might be tempted to hide blemishes behind bangs and long hair, it can actually make the problem worse. As much as possible, cut and style hair to keep it away from your face, which prevents extra dirt and oil from clogging your pores.
It's never too early to start taking care of your skin—the teen years are the ideal time to start developing good habits that will help keep your skin clear and healthy. With the right products and a regular skincare routine, you will look your best now—and years to come.